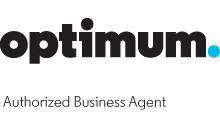 Cablevision/Optimum Business is a leading telecommunications, media and entertainment company with a full suite of advanced digital television, voice and high speed internet services along with some of the country's most watched national television networks.
Originally founded in 1973, Cablevision was seen as a cable television operator with 1500 Long Island customers. Cablevision operates today as the nation's single largest cable cluster passing more than 5 million households and businesses in the New York Metropolitan area.
Cablevision's Optimum branded services include:
iO digital Television, Optimum Voice, Optimum Online – High Speed Internet, and Optimum Wifi – the nation's largest wireless internet network.
CONTACT US TO DISCUSS THE SOLUTIONS OFFERED BY THIS PARTNER