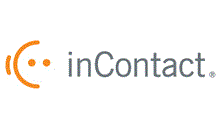 in Contact is a leading provider of cloud-based contact center solutions, offering robust call routing software and a full line of workforce optimization tools to increase the efficiency of contact center agents-all in the cloud.
in Contact helps call centers around the globe create profitable customer experiences through its powerful portfolio of software solutions. The company's services and solutions enable call centers to operate more efficiently, optimize the cost and quality of every customer interaction, create new pathways to profit and ensure ongoing customer-centric business improvement and growth.
Because inContact solutions are delivered in the cloud they offer benefits that traditional, on-premise contact center solutions cannot, including quick roll-out and implementation, no upfront hardware expenses or revolving upgrade fees, both upward or downward scalability to meet actual demand, pay-as-you-go billing model, 99.99% uptime, and seamless call routing between multiple contact centers and even at-home agents.
CONTACT US TO DISCUSS THE SOLUTIONS OFFERED BY THIS PARTNER