Evolve UC Overview Data Sheet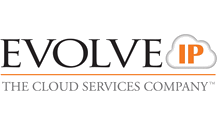 A fully integrated UC Solution from Evolve IP provides productivity enhancements and supports multi-platform access and control. Unlike other solutions, there's no need to rip and replace your current environment – we easily integrate with your business where your associates already live and work. Evolve IP delivers the features your organization needs from the cloud, enabling you to reach colleagues quicker, via methods they prefer, and getting the instantaneous responses you need.
Please fill out the form below to have this article emailed to you.