FiberNet Dedicated Internet Access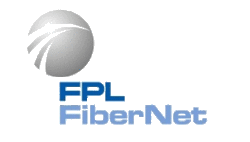 Dedicated Internet Access provides routed Internet bandwidth over the FPL FiberNet network to multiple, geographically diverse peering locations. Based on the Alcatel-Lucent Service Routing
platform, the FPL FiberNet network ensures these connections are fully resilient and highly reliable. FPL FiberNet has established interconnection and peering agreements in Miami (NAP of the
Americas) and a diverse location in Atlanta (Telx), allowing us to survive disaster scenarios affecting any particular facility. This allows FPL FiberNet to offer a higher level of performance and reliability when compared to any single location service provider.
Please fill out the form below to have this article emailed to you.