Matrix DaaS Overview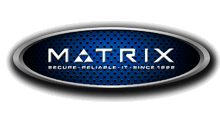 Our DaaS solution allows your IT to focus strategically on the business while MATRIX handles the tactical day-to-day responsibilities of managing users access to critical everyday functions and systems. Our "White Glove" approach starts with discovery and moves to project management during the on-boarding phase and then extends to our world class domestic HelpDesk services.
Please fill out the form below to have this article emailed to you.