Public, Private or Hybrid Cloud?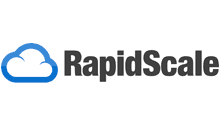 When it comes to business, cloud computing is on everyone's mind. This next generation of computing technology is proving to be extremely beneficial for organizations of every size. With this increased consideration of the cloud, many are deciding how to best integrate it into their business. There are three main forms of cloud computing: public, private and hybrid. When considering
the move, you shouldn't just pick one of these at random. The choice should be strategic, based on the characteristics of your business. Each cloud model is best suited for certain types of organizations and needs, so picking the wrong one could backfire. It's important to consider security, compliance, cost efficiency, integration and scalability.
Please fill out the form below to have this article emailed to you.