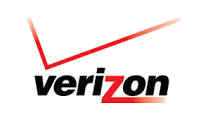 Verizon is the Local Exchange Carrier for the majority of the Mid-Atlantic & North Eastern states as well as a Wireless Provider across the country. Offering comprehensive portfolio of local-to-global business data, Internet and voice services.
Verizon purchased Terremark Worldwide in 2011 and has rebranded as what is now known as Verizon Cloud.
Verizon Cloud drives business transformation and enhances competitiveness with innovative cloud solutions. Verizon Cloud customers consistently leverage Verizon's best-in-class team of experts to achieve tailored cloud deployments, matching business model objectives, application needs and security policies.
Verizon Cloud has the agility and responsiveness to implement ideas faster, scale quickly and drive business performance. Verizon Cloud has customizable solutions for all Industries. Plus, it's protected by highly advanced security solutions, giving customers far more flexibility to meet customer expectations and safeguard critical assets.
CONTACT US TO DISCUSS THE SOLUTIONS OFFERED BY THIS PARTNER